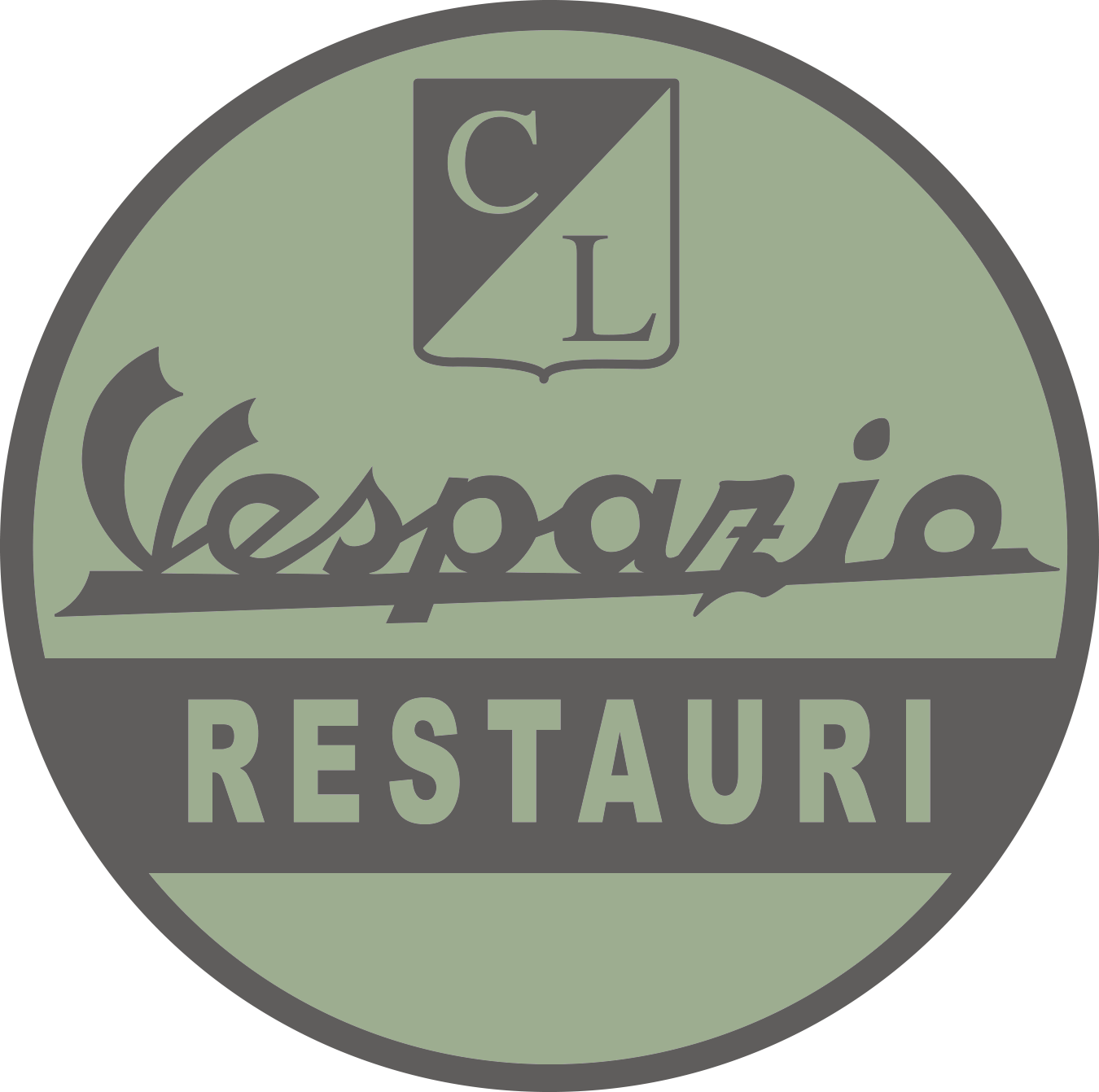 VESPAZIO, VESPA WORLDWIDE
Vespa is the most loved and well-known scooter, since 1946.
There are more and more attentive and demanding enthusiasts from all over the world. Everybody looks to Italy as the main source to find the Vespa of their dreams, a vintage and collectible model, but that you can also use and live.
Your desire can be realized with Vespazio!
Vespas currently available, preserved, restored or restoration projects.
A database of models already sold allows you to appreciate the quality and originality that have always distinguished Vespazio.
Targeted rating on the Vespa you already own.
Thanks to the experience gained over many years of restoration and an international market position, Vespazio offers a professional service, an in-depth and focused analysis on all aspects that characterize your Vespa.
Expertise can be done remotely, or in presence, through an accurate and direct evaluation of the Vespa itself.
Every commissioned job is a challenge to give our best.
Each Vespa has its own history, and nothing is standard, years of experience teach it.
The commitment and quality lead to a final restoration of high level, both on the new and on the preserved. 
If you have a Vespa that you would like to sell, if you do not want to rely on the classic ad sites on the web, here you can find a targeted and preferential channel.
The Vespa is controlled, managed and sold for you with transparency, because a sale where all parties are happy and satisfied is the essence of the trade.
A brand new vintage Vespa rental service dedicated to the advertising industry, for use in photo sets, cinemas and for display windows.
We find together the most appropriate style model for your particular needs. A Vespa rental can be static or with driver. Contact us to discuss it together.
[my-instagram-feed user_id="17841400673354227" skin_id="937" feeds_per_page="6" caption_words="20" cache_unit="1" cache_duration="days" load_more="0" links_new_tab="1" show_stories="0" ]